According to Michael Berkens, owner of TheDomains.com, the domain name Web-Design.com has sold for 24,001 GBP, which is equivalent to $38,586 USD.
The sale of Web-Design.com shows that a two word, hyphenated domain name in the .com extension can sell for an amount well into the five figure range. FindYourDomain currently has the domain name Roth-IRA.com up for auction at NameJet with a modest reserve price. If we dig into the search volumes for "Web Design" and "Roth IRA" in the US we can see that they are very similar according to Google Insights: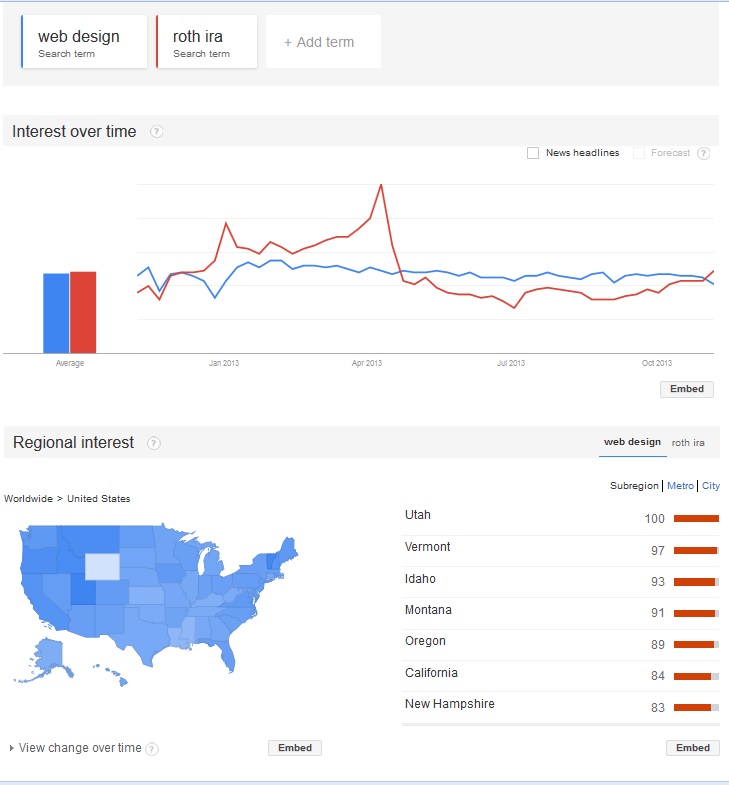 The increase in search volume during tax season is evident as more people are looking to open a Roth IRA account. Also, "Roth IRA" is actually a higher CPC term, with a $26 cost per click, when compared to "Web Design" which has an average CPC of $11.
To view the auction for Roth-IRA.com you may visit the link below:
http://www.namejet.com/Pages/Auctions/BackorderDetails.aspx?domainname=roth-ira.com